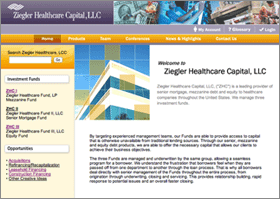 Ziegler Healthcare Capital, LCC

Click here to view our designs!
SERVICE PLANS
An economical way to get started without the "cookie-cutter" appearance.

Advantages of the Business Plan plus a lot more room to promote your company.

Our team of experts will build on your strengths to create the ideal program for your Internet and intranet presence.

All of our services are available separate from our package plans as your needs dictate.